Here we are playing
Initially we played beach water polo, meaning 3 players + goalie. In this version of the sport, the width of the deep end of the pool is usually used.
Since the beginning of 2018 we play using the entire pool, which means we play normal waterpolo (six players plus a goalkeeper on each team). This implies a few special rules, as the water is quite shallow in one end of the pool.
We play Mondays, Tuesdays & Thursdays at Mariebad, 21:30. Usually we show up around 21, to warm up & prepare the field.
The pool in Godby is over 20 metres wide, allowing for the full version of the game.
We play men and women mixed, aged 15-90.
All equipment is available at the club – you just need to bring your swimsuit and a towel.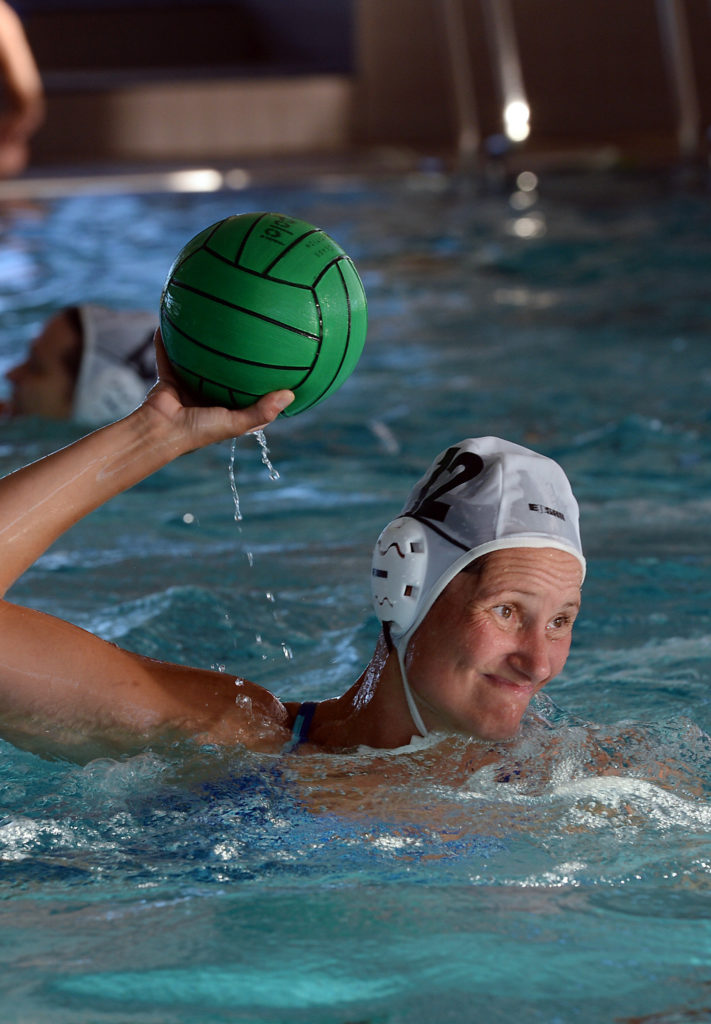 Term fee for spring 2018 (January until the end of May):   €60
There is an additional annual club membership fee of €10. But you are welcome to come and try it ot a few times
If you want to come and play, please e-mail => antbrams (at) icloud.com with the following information: your name, date of birth, address, email and mobile phone number. We will take your payment details via email.